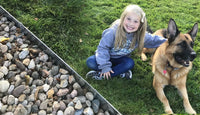 Families with younger children or pets always need to make special considerations when planning landscaping for their backyards. The need for ensuring safety, and enjoyment is important for maintaining a yard extends to childcare providers, as well as family members who have homes frequently visited by children and/or pets.
Leave a comment (all fields required)
Comments will be approved before showing up.